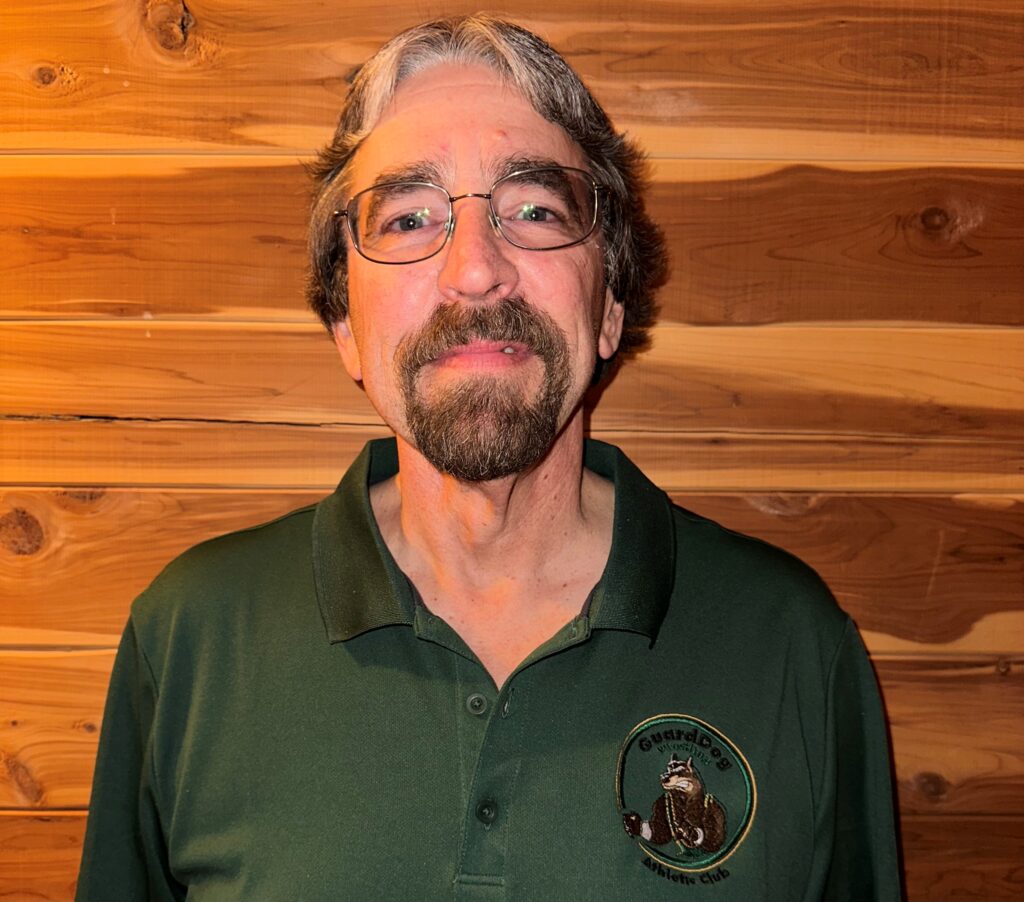 Coach Symons
Eric started wrestling at the tender age of 6 in Illinois where wrestling is super popular and very competitive. He wrestled with his school youth teams through Junior High and was part of a school program that won numerous state championships in a row.
Before we moved to Arkansas, Eric coached 1 year as an assistant coach with the Minooka Indians Youth Club.
In Arkansas, Eric found wrestling again when our son joined the Greenbrier High School team. Eric was the assistant coach for Greenbrier High School for 6 years. He was part of an amazing legacy in which the team had a 5 year run, finishing 4th, Runner Up, 2 Straight Team Championships and a Runner Up finish. He coached 11 Arkansas State Champions and many Arkansas state place finishers.
After coaching at the High School and during the pandemic, he wanted to continue to help the wrestlers and give them a place to continue to learn and grow their technique. So, we opened GuardDog Wrestling to help continue to share the passion we have for wrestling with the youth of Arkansas.