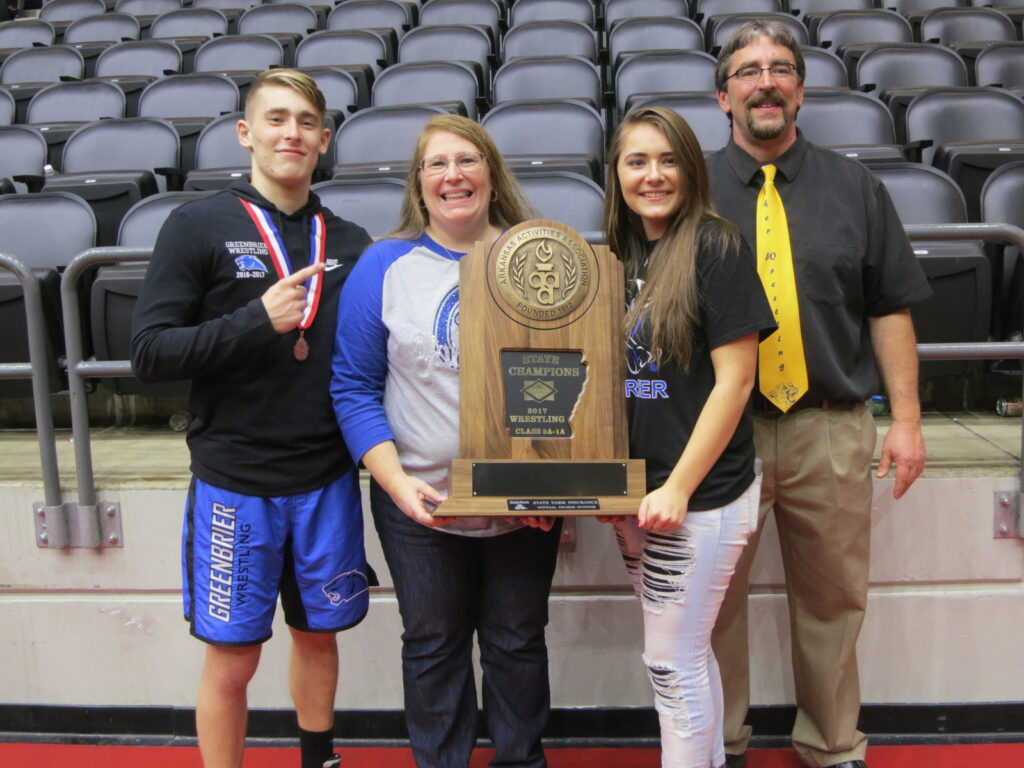 We are excited to meet you and your student athletes. I'm Christine Symons and my husband is Eric. We have two children, Daniel & Kate.
Eric and I moved to Greenbrier 15 years ago and raised our children here. Our son joined the wrestling team in 9th grade and Eric started coaching the next year. Our daughter managed the team for two years in high school and I joined in the fun as team mom and #1 wrestling fan.
Our children are now grown and in college and we continue to love and support the wrestling community. We wanted to stay involved.
We decided to open GuardDog Wrestling and Athletic Club, unaffiliated with any school program, to allow us to reach younger athletes and provide personalized instruction for Jr. High and High School student athletes.
So why GuardDog? Meet Amber.
Amber was our beloved guard dog for 6 years. She suddenly died in October 2020. We miss her terribly. When we started thinking about opening the wrestling club, we thought about all of the qualities of a great wrestler and what we want to teach to our athletes. Surprisingly, qualities of German Shepherds can also be found in top notch wrestlers and GuardDog Wrestling was born.